Since 2011 we collaborate on various projects as Designers / UX . We participate in various instances during the product discovery, design and development processes . Most of these projects result in the development of FrontEnd or presentation layer for various systems, applications or products.

In an alliance that has been going on for several years, we jointly participate in several platform developments including design / UX, graphic design, FrontEnd development or presentation layer . We have also developed complete platforms including BackEnd , Service Layers , Security Layers , FrontEnd Web and Mobile Apps , developed in both native and hybrid.
---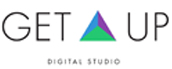 This alliance began in 2015 when we carried out design / UX and native iOS application programming focused on iPad for kimberly clark . Then the projects continued one after another, until we became their natural choice when it comes to thinking about and producing complete software platforms based on web services and applications.

We met a few years ago when at TDIL we were looking for UX experts as consultants to be part of a large project. That relationship grew and now we call on each other to face various challenges: from product discovery processes , interface designs, website development, among others.
---

The partnership with Mow was born thanks to another project of the company, MiO Coworking This being the place where they settled and we met. We started sharing experiences and then services. We are working together on several clients and we believe that the amount of business in common will increase in the future.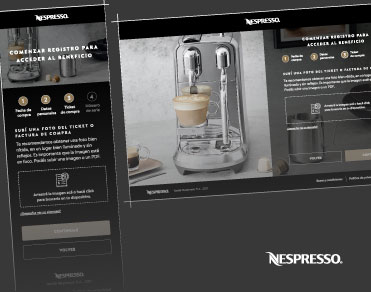 NESPRESSO
IN ALLIANCE WITH GETUP
Design / UX, graphic design and development of a web platform for registering machine purchases and assigning discount coupons, customer service follow-ups and statistics. This development was made in Drupal 8/9.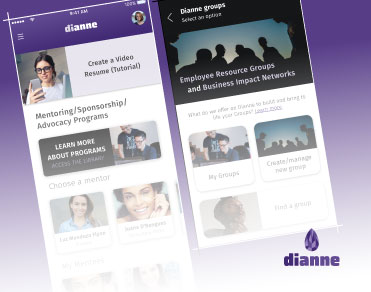 DIANNE
IN ALLIANCE WITH OPENDEV
The DIANNE project allowed us to work from its creation, through UX sessions, discovering the service/product, then transforming the ideas into a platform integrated with Backend (JAVA) , FrontEnd (Angular) , iOS Native App and Android Native App . This Startup project is beginning to be used in companies such as oil companies, working on diversity, gender and work environment issues.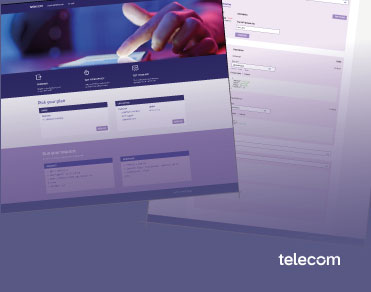 TELECOM
IN ALLIANCE WITH REDHAT
We apply design and implement styles in the presentation layer of 3Scale, an RedHat product for their client TELECOM in ARGENTINA.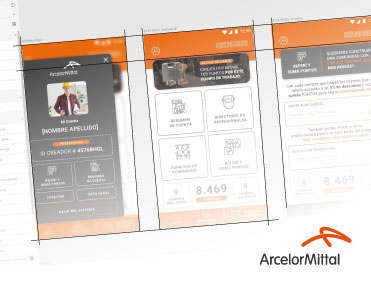 ACINDAR
IN ALLIANCE WITH GETUP/AION XR
We participate in the Design / UX , Development and project life cycle for the Platform CREADORES . A benefits program, for ArcelorMittal. We were involved from the beginning through creation of a Backend application platform (JAVA), two FrontEnd (React JS) for the public and the administration; and the iOS and Android mobile applications (Developed in React Native).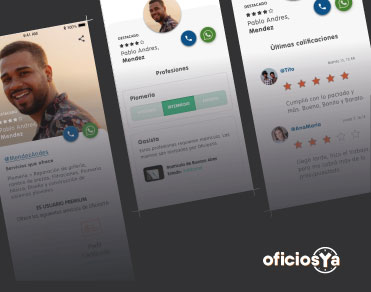 OFICIOS YA
IN ALLIANCE WITH OPENDEV
We were included into the creations process to give the project a turn of the wheel. We participate with the management team in UX design by organizing a couple of discovery sessions to rethink the objectives and plan a new Life Cycle. Then we develop the Backend (JAVA) platform and the iOS and Android mobile applications (Developed in React Native)
UNIVERSIDAD AUSTRAL
IN ALLIANCE WITH OPENDEV
We develop two platforms that include BackEnd (JAVA) and iOS and Android mobile apps (In native and in this case in React Native ) . The interesting thing about these projects is that both have a philanthropic purpose in which our contribution was in terms of UX to help a certain age group with vulnerabilities .
MEDIFE
IN ALLIANCE WITH OPENDEV
We have worked on design / UX and implementation in several projects for ASE and Medifé (Medical groups), in alliance with OPENDEV PRO. In this particular case we interviewed several users to create an Android mobile App that could work both online and offline in Field Audit processes .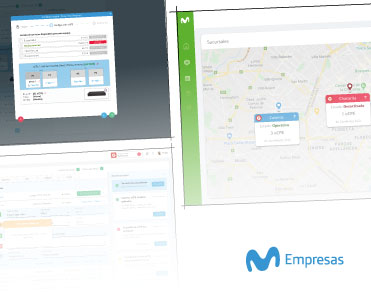 MOVISTAR EMPRESAS
IN ALLIANCE WITH REDHAT
In recent years it is one of the projects that generates us the most pride, since the first Product Discovery process carried out entirely in remote format, during the start of the COVID19 pandemic . We learned a lot during this process using a technique called Impact Mapping , proposed by RedHat Argentina throw the PM of the project.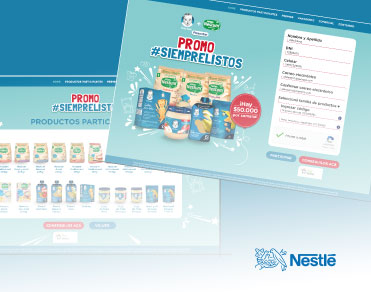 GERBER AND NESTUM DE NESTLE
IN ALLIANCE WITH GETUP
In this case we make a promotional site for loading codes with seeding prizes. The Drupal 8 platform served as the basis for implementing a public website and a backpannel site for statistics and reports . This project required intensive work to control participation management to avoid fraud.